TWEEN ZONE


Prepare the next generation on a path of compassion for every day success! Youth will learn how to navigate stress during uncertain times.
5-Step TWEEN Focus for Success
Starts:


Tuesday's
December 8th, 15th, 22nd, 29th
January 5th
4:00pm-5:15pm EST
Five LIVE (or recorded) workshop sessions


Limited Space with Rolling Admissions, as additional start dates will be added.
Your purchase includes FIVE GROUP SESSIONS.
Tweens meetup for a virtual online live 75-minute session with Marla Sacks, yogic lifestyles teacher trainer and her daughter, Amanda Sacks, yoga therapist and Licensed Master of Social Work (LMSW).
The student's have the option to experience action steps in real-time, and or to watch the recorded replays. It'll be a safe space. Each session is designed for tweens (11-14ish).
Does your tween practice, watch, or play a sport? Dance, read, write, paint, explore nature, or love any other form of the arts? Have a favorite hobby? Maybe he or she plays video games, or lands on social media… Yoga is the perfect counterbalance to any activity.
Tweens learn how to calm reactive emotions with proven tools that work to:
Build character strength
Use awareness mindset skills for brain focus
Better handle gossip
Release negative thoughts more easily


The online 5-Step TWEEN Focus for Success platform introduces:
Body movement and focus meditations
Cognitive coping skills to combat anxiety or overwhelm
Ways to understand feelings and enhance relationships with family/ peers/ teachers/ adults
Self-love, respect and self-esteem boosting modules


OPEN to ALL Level students. NO prior Yoga experience required.
*Yoga/ Meditation Facilitator: Marla weaves storytelling into her workshop style classes. Every student gets exactly what is meant to be, as a personal experience.
*Social/Emotional Skills Leader: Amanda (LMSW) shares Cognitive Behavioral Therapy (CBT) techniques to manage everyday life situations with more ease.
Amanda found yoga as a young teen, during a time when she was surrounded by gossip, becoming a teacher by the age of 16. She applied the ancient wisdom of yoga to help her understand herself and her peers. She now melds her role as a therapist and yoga teacher, guiding youth to find courage and compassion.
Optional: Have a yoga mat, blocks, cushion, pillow, and or blanket handy.
*NOTE: The content in these sessions are not intended to be a substitute for professional medical advice, diagnosis, or treatment, and do not constitute medical, psychotherapy treatment or other professional advice.
Available Now!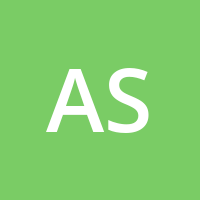 Feelings identification Part 2
Available Now!
It's All Connected: Thoughts, Feelings & Behaviors
Available Now!
Cognitive coping skills for overwhelm
Available Now!
Support yourself and each other
Community and peer relations
Tue, Dec 1 2020
Self-Compassion and kindness techniques
Tue, Dec 8 2020