The Ultimate Hands-On EQ, Mindset, Brain and Clarity Mastermind.
Create the Change You Have Been Waiting for and Transform Your Life and Relationships in FIVE 2-Hour sessions.
With Karine Parker and Irene Greaves, Specialists in Collaborative Practices, Social and Emotional Education, Neuroscience, Mindfulness, Non-violent Communication, Design Thinking and Strategic Planning.

The RISE series will ignite your Resilience so you can be Innovative in your thinking, and find the Support you need to ultimately become Empowered to move the needle and create the change you wish to see in your life. In this Series you will gain insight, knowledge and practice to shift your mindset, unlearn and relearn where necessary so that who you are and what you do are in alignment.

We are here to inspire you first to realize that YOU are the change YOU have been waiting for. YOU are the change the WORLD has been waiting for. The work we will do together will give you clarity, unlock your potential and equip you with the tools to transform your life so you are not just a passive responder to circumstances and challenges, but a creator of the life you have always wanted.
For this to happen you need to learn the tools to shift your mindset, use them, develop a personalized strategy and TAKE ACTION.

Through the Rise Series Mastermind, you will learn how to:

Session 1 - GAIN CLARITY
Identify where you are now, where you want to be and why you want to get there
Regain clarity
Befriend your brain

Session 2 - HARNESS THE POWER OF YOUR BRAIN AND POTENTIAL
Practice a full range of exercises to optimize your brain, harness the power of mindfulness and self-regulate - Part 1
Identify/confirm your strengths and potential
Identify what moves the needle and holds you back from accomplishing your goals
Session 3 - OPTIMIZE YOUR BRAIN & TRANSFORM YOUR BELIEFS
Practice a full range of powerful exercises to transition from limiting beliefs to empowering beliefs
Align your values with your goals.
Optimize your Brain and harness the power of mindfulness – Part 2
Boost your emotional intelligence and manage emotions
Session 4 - CRAFT YOUR SUCCESS STORY & TRANSFORM YOUR RELATIONSHIPS
Craft new success stories in your life based on your legacy
Use the power of empathy and non-violent communication to transform your relationships
Problem-solving collaborative practices and reflection
Session 5 - ANCHOR HABITS/PRACTICES & PLAN FOR SUCCESS
Create new habits and change existing ones
Anchor habits and practices to create sustainable change (avoid procrastination)
Plan for continued success
Commit to implement sustainable actions

Requirements
· A commitment to participate and grow
· Pen and a few sheets of paper
Taking notes is recommended. A virtual binder including worksheets and tips will be provided to you.
What sets us apart:
Most programs and trainings out there focus solely on "giving you tools" as if you were an empty vessel or a passive recipient of information. We know through our combined 40-year experience and research that this approach is not sufficient.
In order for you to sustain your goals and dreams, you have to befriend not only your brain, but your heart too. By anchoring your heart to your deepest purpose, you will be able to overcome all obstacles and sustain your choices.


The RISE Series is packed with concrete tools that you can apply immediately in your life:
Over 20 exercises to rewire your brain, build your emotional intelligence, shift your mindset and transform your life,
A detailed blueprint to form new habits or change existing ones and transform limiting beliefs
A step by step approach to plan for success
Who is this course for? Anyone:
With an interest in boosting their emotional intelligence & social and emotional skills, developing an unstoppable mindset, and optimizing their brain and self-regulation skills
Committed to participating and growing through the mastermind process
Wanting to develop new habits, or change old ones
Wanting to improve and transform their relationships
Looking to pivot their life and more.

Testimonials
"I have tangible next steps and tools to incorporate. This series of training was empowering as an educator and multifaceted human being" – April Watkins

"The training was defiantly necessary and made me feel more optimistic for what's to come"- Vicki Glosson

"All need this training!!! Excellent and inspirational training!" - Pablo Gomez
"I feel more RISEful because I am not in this alone and I know what I need to do. This was such a great series. I am excited to apply all that I have learned." – Kali Spate

"I feel more RISEful as I now have a systematic road map" – Dorine Brookes

"It's just excellent!!! I feel more inspired and innovated!! The best team ever seen!!!!! - Xiaomo Qin

"Before this training I was suffering from depression now I feel like I have a guide"

"WOW! This training was practical and adaptable. I now have an increased sense of responsibility" – Fola Dimanja
Fri, Nov 6 2020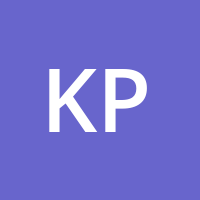 Discover how to develop real clarity about your personal and professional purpose
The purpose of this session is to lay the groundwork for clarity about your personal and professional purpose and experience tools that will help you align your life and work with your deepest need...
Wed, Nov 11 2020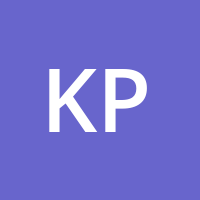 Harness the power of your brain and potential
The purpose of this session is to befriend your brain, identify your strengths, and experience tools that will allow you to optimize your potential
Fri, Nov 13 2020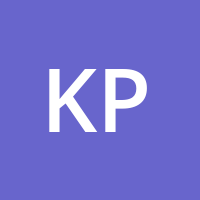 Learn how to optimize your brain and transform your beliefs to gain success
The purpose of this session is to experience tools that will allow you to train and optimize your brain as well as transform your beliefs to create sustainable success
Wed, Nov 18 2020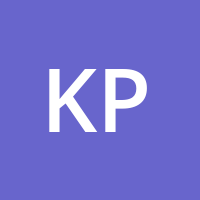 Learn how to craft a new success story to take action and transform your relationships
The purpose of this session is to experience tools that will allow you craft a new success story in alignment with your values and transform your relationships
Fri, Nov 20 2020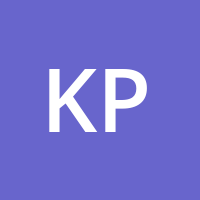 Learn how to anchor your habits and mindset in order to succeed sustainably
The purpose of this session is to experience the power of the group and tools that will allow you to anchor empowering habits, plan in alignment with your goals, values, and actions, and commit to ...